Going on a school camp is one of the most exciting experience any youth will have. It is a time for bonding with friends, growing up and being challenged. Youth group camps are awesome fun! Teachers and youth group leaders are always looking for different camp games to run with their kids.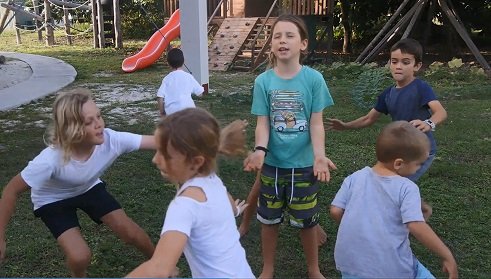 Camp leaders seek a range of games, each determined by the available space, time of day, size of the group, equipment required, age of the kids, and whether the game is for indoors or outdoors. Consideration needs to be made as to whether the youth camp game is to have a winner, or is the choice of game about team work and participation.
Outdoor Night Group Camp Games
Spotto
Capture the Flag
Squashed Sardines
Indoor Camp Games
Team Skits
Charades
Team Pictionary
They also seek Warrior Games, also known as Tribal Games or Survivor Games. These games are often physical games played in teams, where teamwork is a key component. Sometimes these are not games, but rather team or individual challenges.
Warrior Team Games
Helium Stick
Team Tyre Race
Water Bomb Volley Ball
Spider Web
Human Log
Grab
Blanket Flip (SEE VIDEO HERE)
Lastly camp coordinators seek games that foster Leadership and self-development.
Leadership Group Camp Games
The Leadership Game
Poison River
Build a Shelter
Raft Building
Chariot Races
In the blog posts that follow, I've elaborated upon some of the above-mentioned fun youth group camp games. Read on and check them out, or download WackApp and have at your fingertips over seventy epic youth group games suitable for summer camps or youth camps. Everything you need to master a bunch of awesome group games quickly and easily. All in one place… the perfect tool for a camp leader!
Having groups of 100 or more presents challenges with finding a suitable group game that can be played easily, and at the same time, engage all players.
Here are four outdoor large group games that are definite winners with kids of all ages. Read on to learn more.
.
.
In English, 'tag' most likely comes from the Middle English word tek, meaning 'touch, slap'. In every culture of the world you'll find tag games. I have fond memories in junior school of chasing my peers around playing Kiss Chasey. I would likely get a slap in the face if I tried that today!
Here are a five of my favourite Tag Games that you may like to play with your students or youth group.
.
Every year, as the school Physical Education teacher, I would run a whole school Tribes Team Building Day. All the students would be divided into groups of ten, then they would be pit against one another with tribal or warrior challenges. Teams would be awarded points for completing or winning a team challenge. Here are some of the team building games for kids that I've used and have proven to be awesome fun! Read on to learn more.
.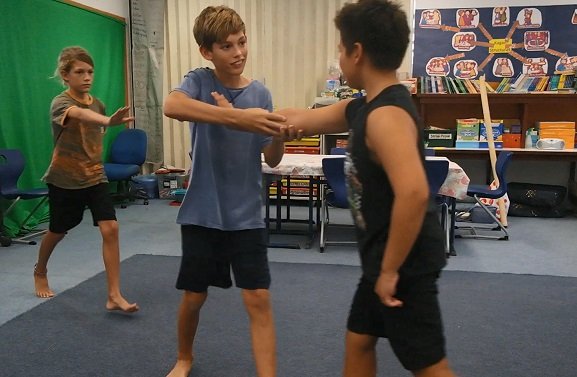 I've found that it isn't always the loudest, the biggest or the most vocal person who is the leader amongst a group. Quite often it is the quiet ones who shine and succeed with leadership when presented with the opportunity. Here are a few of my favorite Youth Leadership Games.
.
.
You've picked out a great group camp game, checked out its rules, picked a perfect spot to play and found some equipment to use. All you need now are the enthusiastic kids!  
What possibly could go wrong? Hopefully nothing will go wrong! However, to ensure all is smooth sailing for your youth group camp, I have put together Wacki's top ten youth group games tips.
.
.
Youth love to perform humorous drama plays just as much as people like to watch them being performed! In this article I will share with you my 10 top tips for presenting a killer play, and I'm gifting you two awesome free short play scripts that you can download, print, and engage kids in fun filled drama performances.
Read our article and download your free play scripts.